There's something about Homemade Cinnamon Applesauce that makes even grownups love it and take a second serving. Especially when it's served alongside some delicious Garlic Thyme Pork Chops or maybe a roasted Peppered Pork Loin.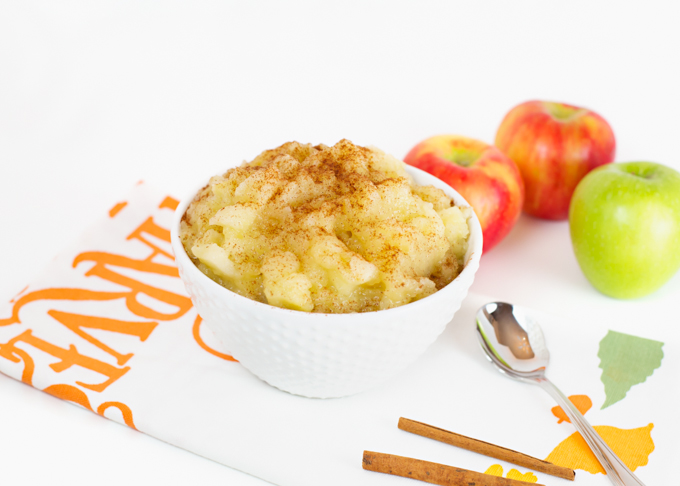 It's so simple to make, with just 4 ingredients, yet so delicious. Homemade Cinnamon Applesauce can be served warm or cold. I always use a few green apples (Granny Smith or Pippin), but if I happen to have some red apples, such as a crisp Pink Lady apple, I'll add them in also.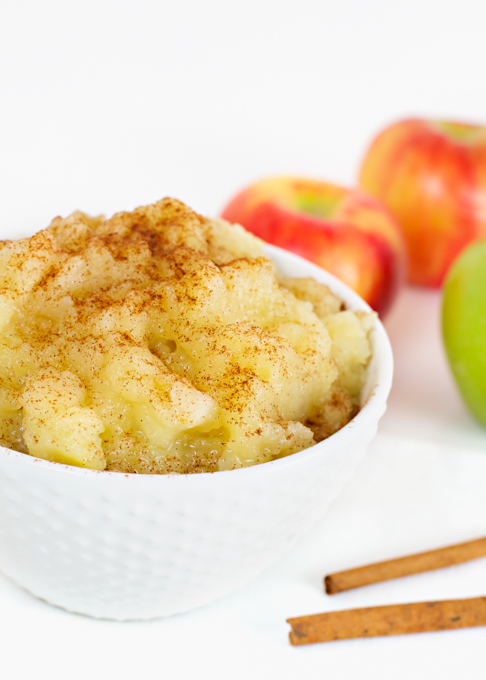 Next time you cook pork for dinner, make some Homemade Cinnamon Applesauce to go along with it.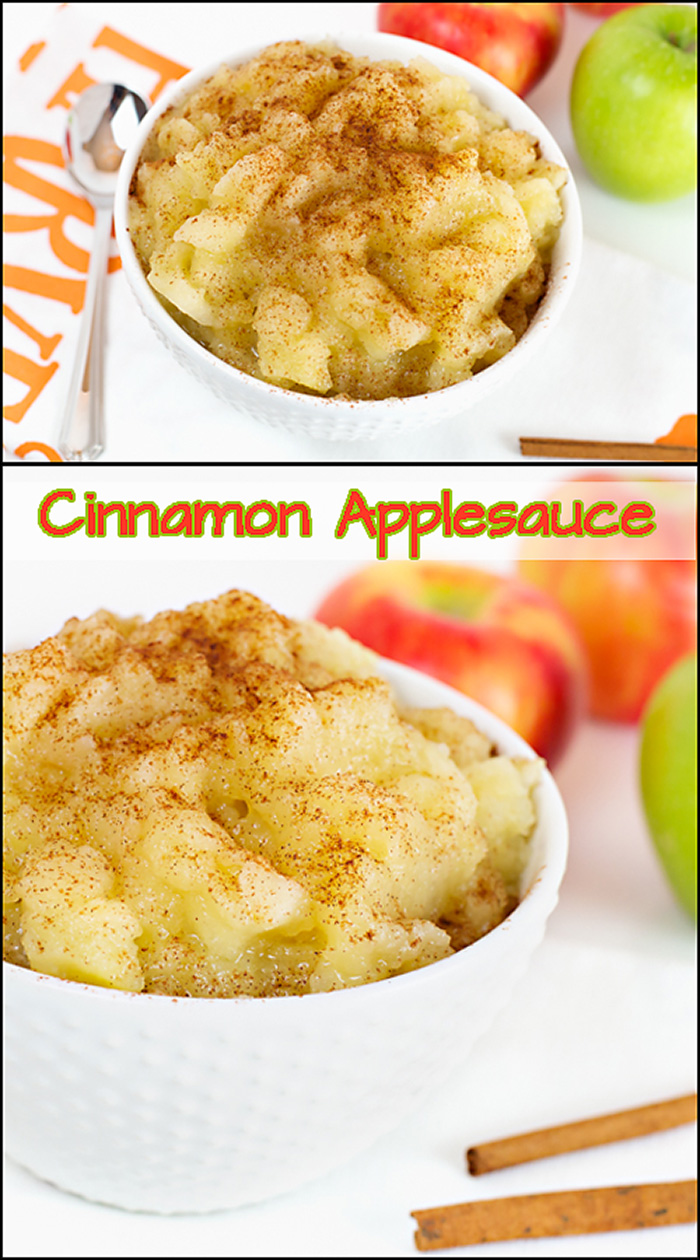 Homemade Cinnamon Applesauce
Ingredients
4-5

large crisp apples

granny smith or pippin are great choices

1/4

cup

water

1/4

cup

sugar

2

cinnamon sticks

1/2

tsp

cinnamon

to sprinkle on top before serving
Instructions
Wash, peel, core, and slice apples.

Add water, sugar, cinnamon sticks, and sliced apples to med sauce pan over med/high heat.

Bring to a boil, then reduce heat. Cover pot and simmer until apples are tender (approx 15 minutes).

Drain any excess liquid (if there is any). Remove cinnamon sticks.

Mash with potato masher until desired consistency (I like some chunks left in mine, but feel free to make it smoother).

Sprinkle with additional cinnamon.
Homemade Cinnamon Applesauce is perfect with any pork dish!
Garlic Thyme Pork Chops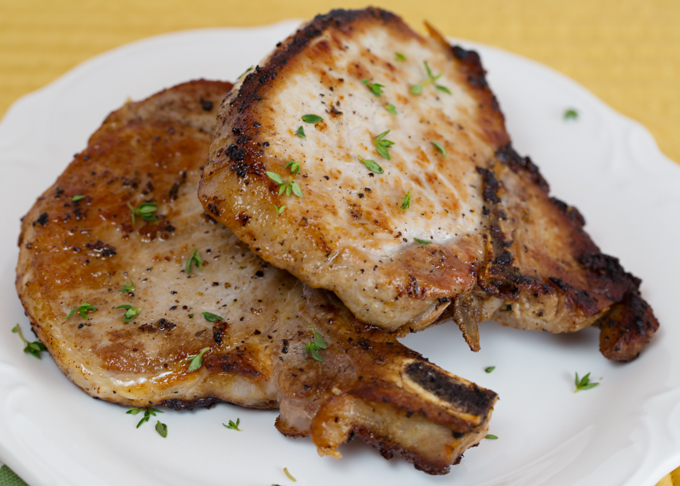 Or, a delicious Pork Tenderloin