Are you a thin & crisp cookie lover? Or maybe a thick & chewy cookie lover? Or, what about a big fat slightly crisp on the outside, soft in the middle kind of cookie lover? If you're the latter, you need to give these Peanut Butter M&M Cookies a try!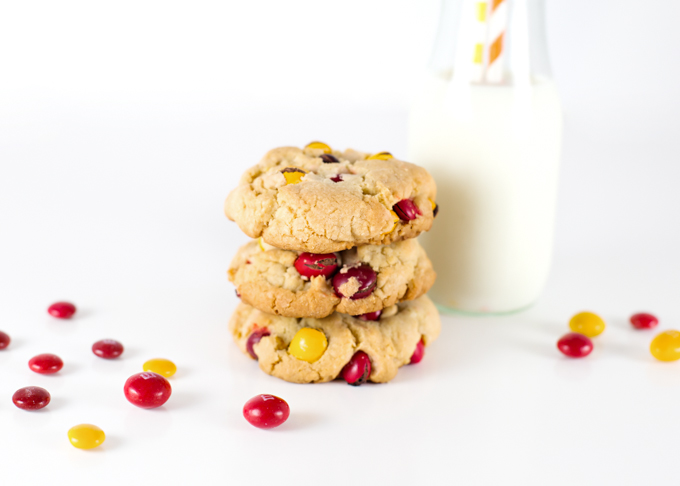 I borrowed this recipe from my food blogger friend Rosemary at An Italian in My Kitchen. I just couldn't resist when I saw her Thick Chocolate Chip Cookies and also her Thick Peanut Butter Cookies. I told her that one of these days I'm going to make my way to Rome and come knocking on her door. We both agreed that we could sit and chat and eat together for days on end.
I decided on making Peanut Butter M&M Cookies since I happened to have plenty of "fall" M&Ms left in the house. Knowing that my husband isn't a fan of peanut butter, made baking these all the better……….I didn't have to share.
I foresee a batch made very soon with red & green M&Ms.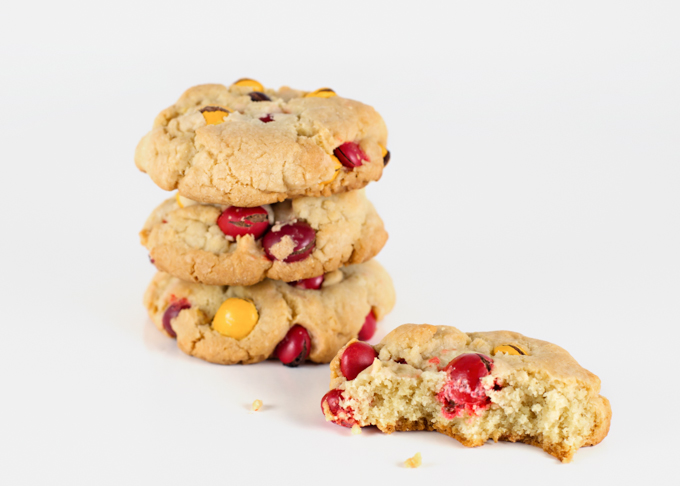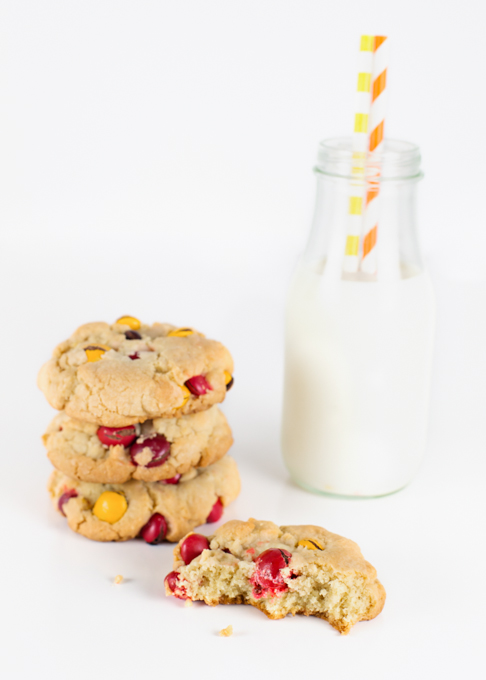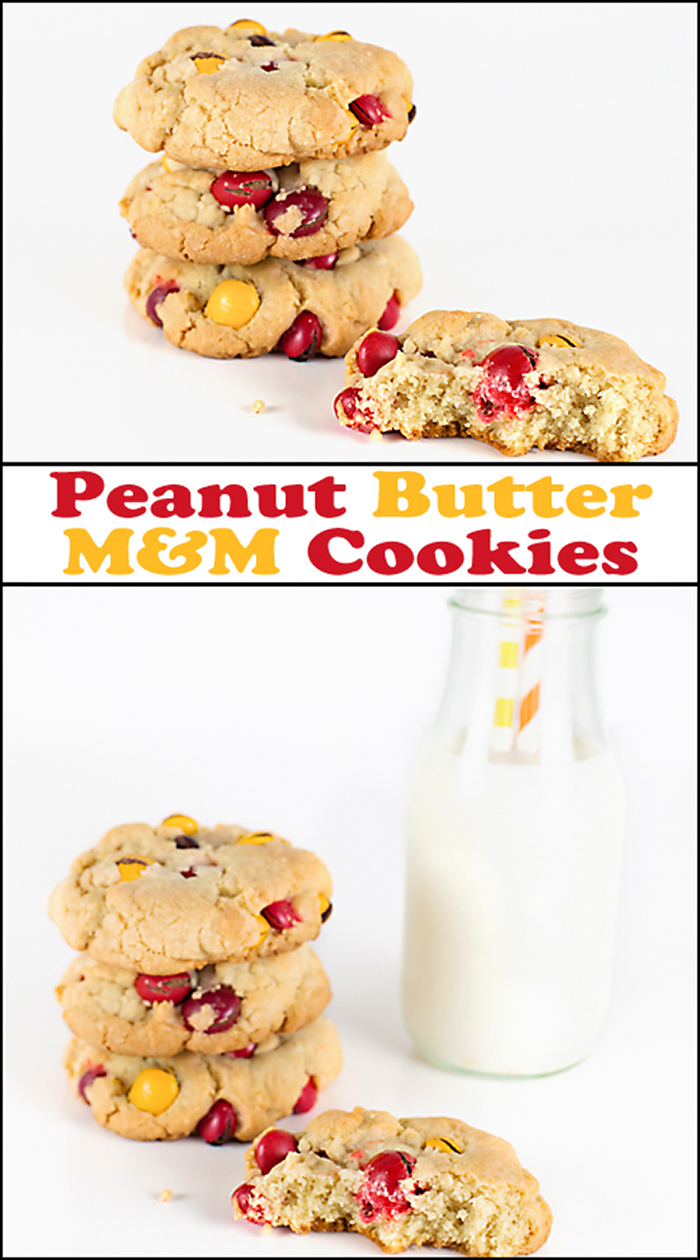 Thank you Rosemary for sharing your recipe with me!! And to all my readers, I'd love for you to go and visit An Italian in My Kitchen. Everything that she makes looks so absolutely amazing!!
Peanut Butter M&M Cookies
The original recipe said to bake for 20-25 minutes. My oven is old and a bit quirky and baked them for approx 18-20. Bake until edges just begin to brown.
Ingredients
½

cup

softened butter

1

cup

sugar

1

egg beaten

1

teaspoon

vanilla

1¾

cups

flour

½

teaspoon

baking soda

½

teaspoon

salt

¾

cup

M&Ms or chocolate chips
Instructions
In a large bowl cream well together butter and sugar, add egg and beat until creamy, add vanilla.

In a medium bowl whisk together flour, baking soda and salt, then add M&Ms or chocolate chips.

To the large bowl add ⅓ at a time the flour mixture, mixing with a wooden spoon. Turn onto a lightly floured wooden board, knead gently until firm (with lightly floured hands), wrap in plastic wrap. Chill for 24 hours.

Pre-heat oven to 350°.

Remove from fridge, shape into balls and place on parchment paper lined cookie sheets, flatten with a fork (dip lightly in flour, so dough doesn't stick) and bake for approximately 20-25 minutes. Let cool completely. Enjoy!
Cookies & Milk 🙂
Espresso Chocolate Chip Cookies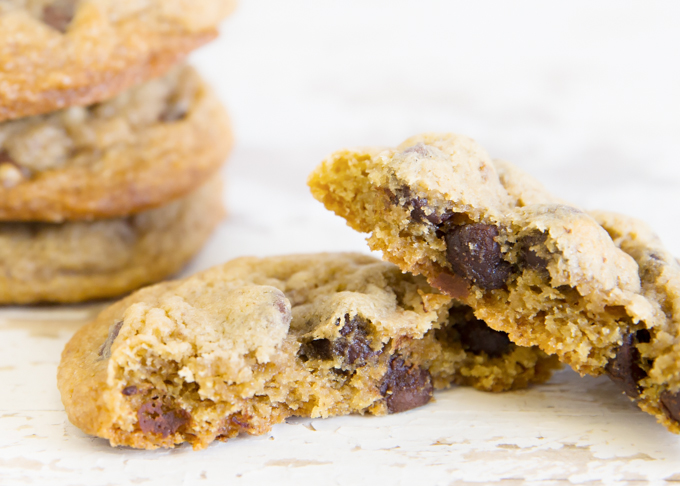 Potato Chip Cookies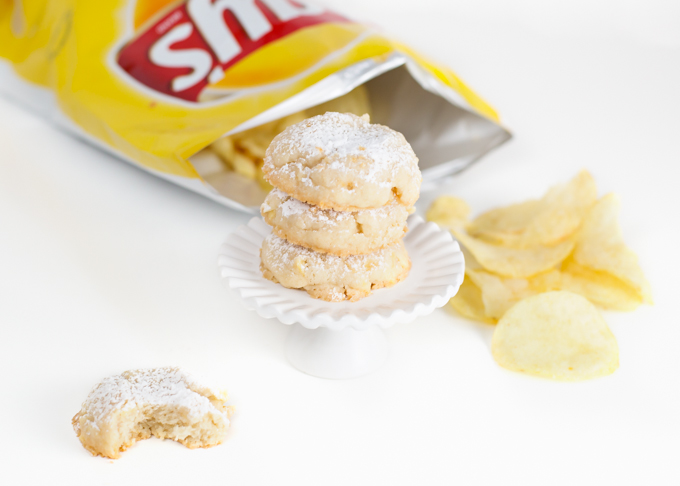 Frosted Sugar Cookies