This Cran-Raspberry Jello Salad has been on my Thanksgiving and Christmas dinner table ever since I first tasted it. I'm not much of a Jello salad fan, but this one deserves to be sitting next to the turkey on your holiday table. It's that good! The center layer of sour cream is just enough to offset the sweet jello and the tartness of the cranberries.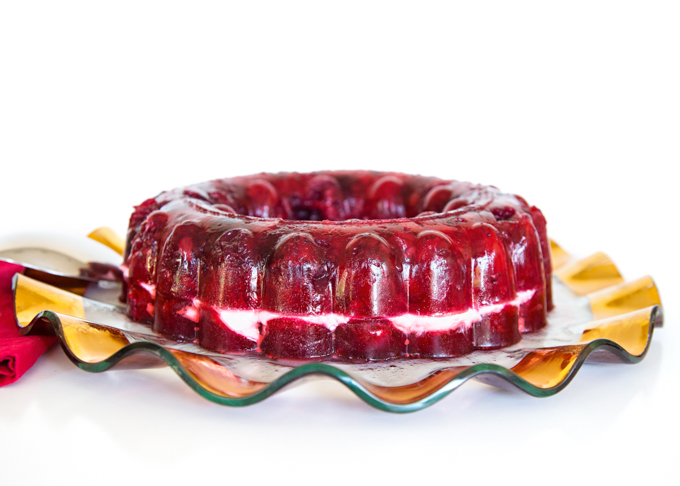 I love remembering the old friends that shared recipes with me. This Cran-Raspberry Jello Salad was given to me by a gal that I worked at the bank with probably 35 years ago. Oh my good golly, that means, excluding the years we spent traveling on Thanksgiving, I've made this salad probably 50 times! I've also been making it in the exact same Tupperware Jello mold for all those years. And now, I'm kind of cracking myself up, I just looked it up online, and yes, they still sell the exact same "ring mold." Obviously, if it lasts all these years, and the jello pops out easily, it's worth having!!
**My jello mold (listed above is a 6 cup). This recipe fills my jello mold to the brim. If you have a smaller mold, you can either make two, or simply put the extra layers of the jello recipe into a small mold. It won't be as fancy, but it will taste just as good!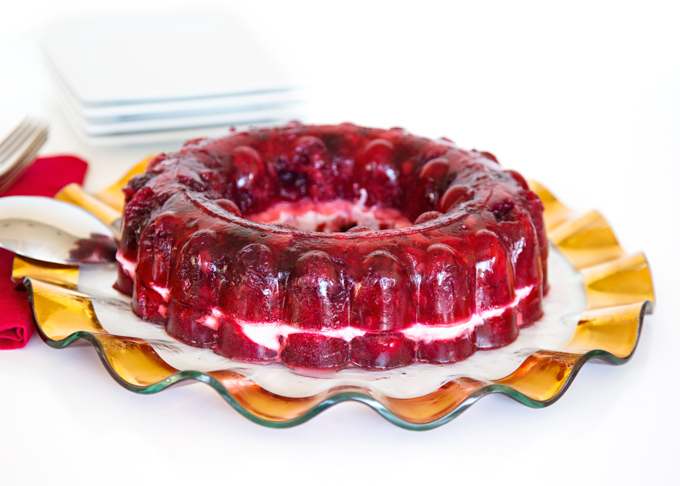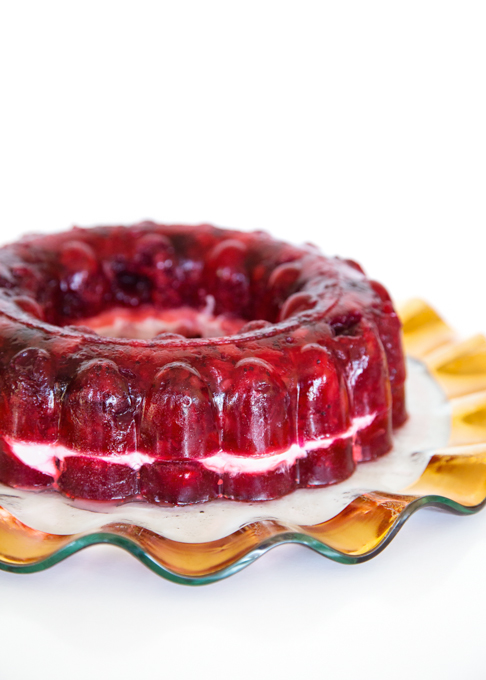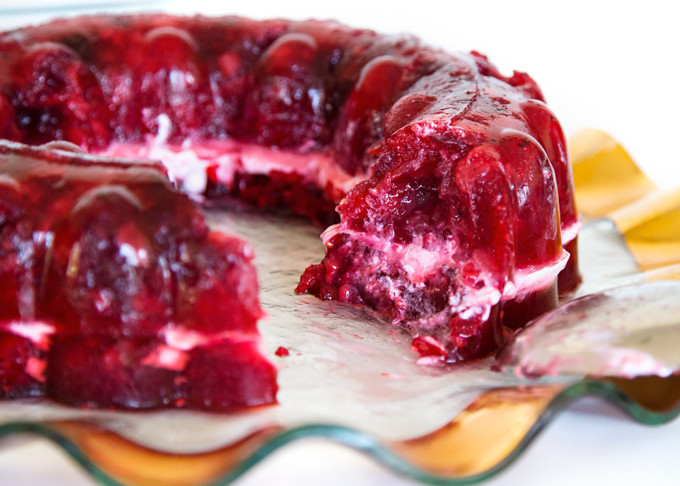 Cheers to old friends and new recipes!!
Don't forget to pin this recipe!!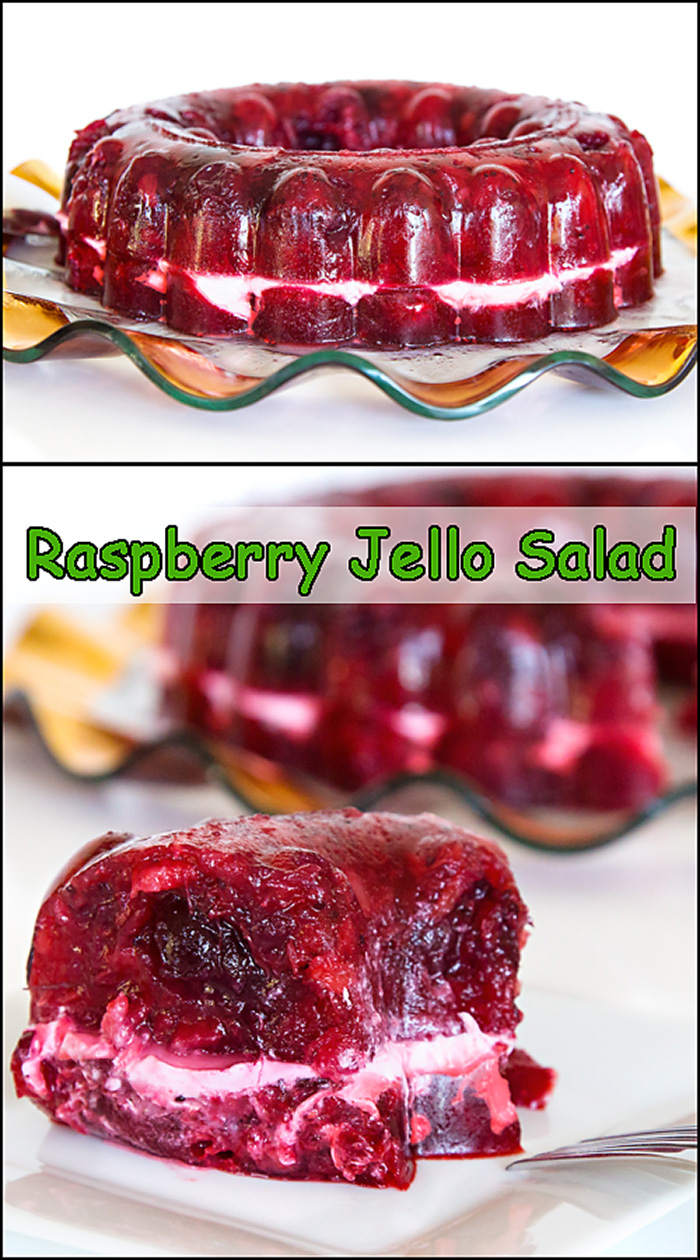 Cran-Raspberry Jello Salad
Ingredients
2

small pkgs strawberry jello

1 1/2

cup

hot water

boiling

1

can whole cranberries

whole berry cranberry sauce 14 oz.

1

#2 can crushed pineapple

undrained 20 oz. can

1

pint

sour cream

2

small pkgs raspberry jello

1 1/2

cup

hot water

boiling

1 1/2

cup

frozen raspberries
Instructions
Mix strawberry jello with 1 1/2 cup hot water until dissolved.

Stir in 1 cup whole cranberries and can crushed pineapple.

Pour into large jello ring mold (*see note above), refrigerate until set.

Spread with a thin layer of sour cream, let set.

Mix raspberry jello with 1 1/2 cup hot water until dissolved.

Stir in frozen raspberries.

Slowly pour (or spoon) raspberry jello mixture on top of sour cream layer. refrigerate until set.

Remove from jello mold and enjoy.

**optional, you may use a little baking spray to spray mold for easy removal of jello

If you don't have a jello mold, a large clear bowl or even a rectangle clear baking dish would work (but it's so pretty made in a jello mold)
Here's more holiday recipes you might also like:
Cranberry Croissant Bread Pudding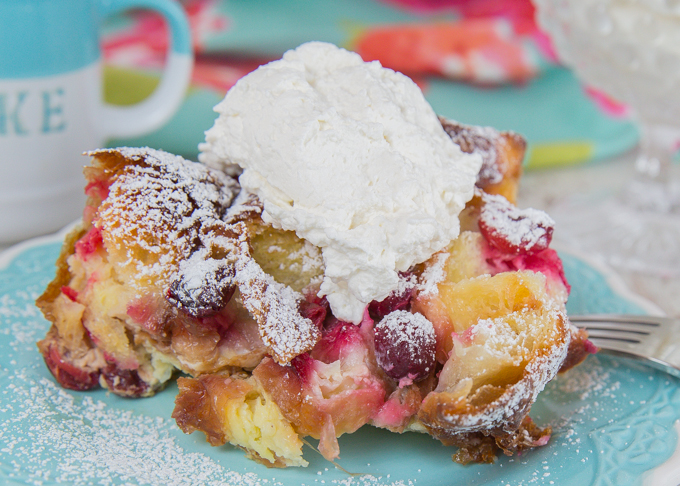 Blackberry Spinach Salad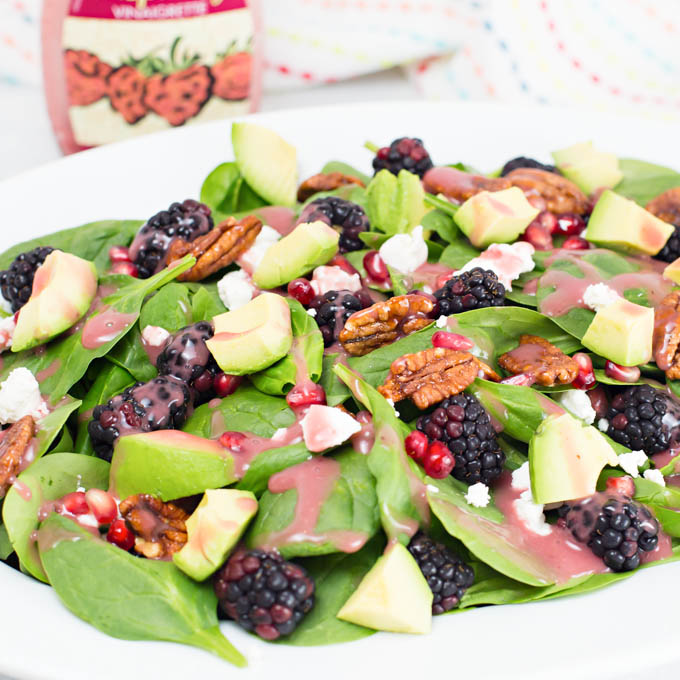 Candied Sweet Potatoes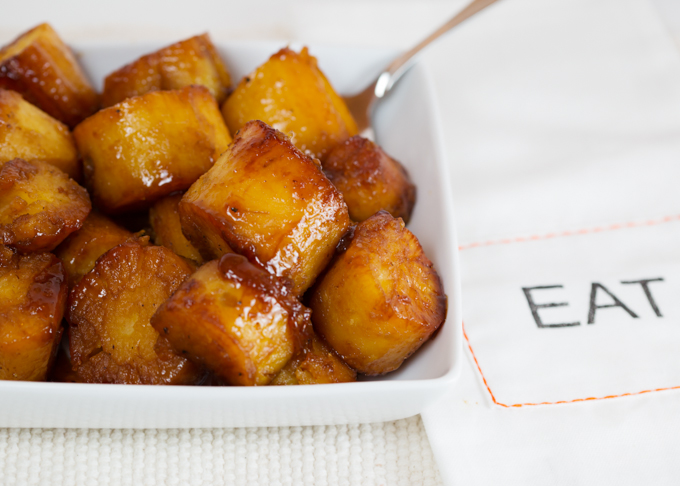 Rocky Road