Candied Sweet Potatoes? Candied Yams? I don't know, and honestly I'm not sure I care. What I do know is that I love them! Throughout the year, we simply bake them, then top with a little butter, salt, and pepper. But, when it's time for the holidays, it's time to make Candied Sweet Potatoes, aka Christmas Sweet Potatoes (or yams).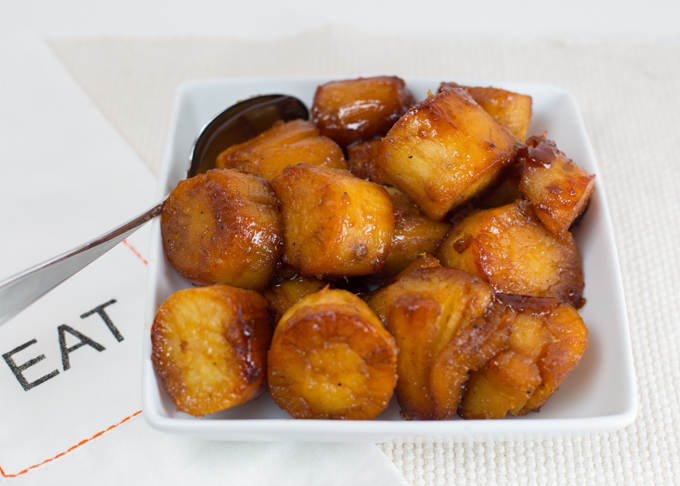 Good gracious, they're delicious!!
I always buy the light colored sweet potato/yam. I'm not sure why, but I'm guessing it's because that's what my grandmother used. She also used a lot of butter and a lot of brown sugar!! A LOT!! The butter and brown sugar is what makes these Candied Sweet Potatoes so absolutely delicious! It's also why I only make them for the holidays. Talking about making them for the holidays, this is the one side dish, that no matter how many I make, there are never left overs. If there happens to be a few pieces left, they always seem to disappear. I'm going to blame this on anyone who happens to be doing dishes 🙂
I begin by par-baking the potatoes. I then peel them and cut them into about 2″ pieces. Load them up with lots of real butter, lots of brown sugar, a pinch of salt & pepper, and some freshly grated nutmeg, and in about 2 hours, you'll have yourself some delicious, caramelized Candied Sweet Potatoes.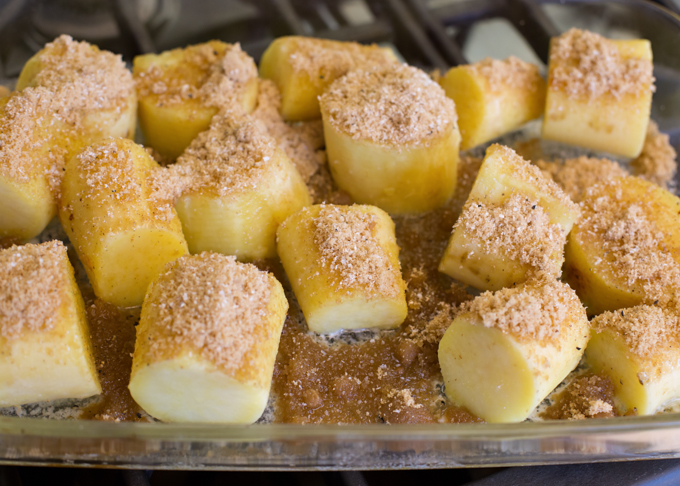 The trick to these is not to rush them. They need to be cooked low and slow. Just check out all the caramely goodness!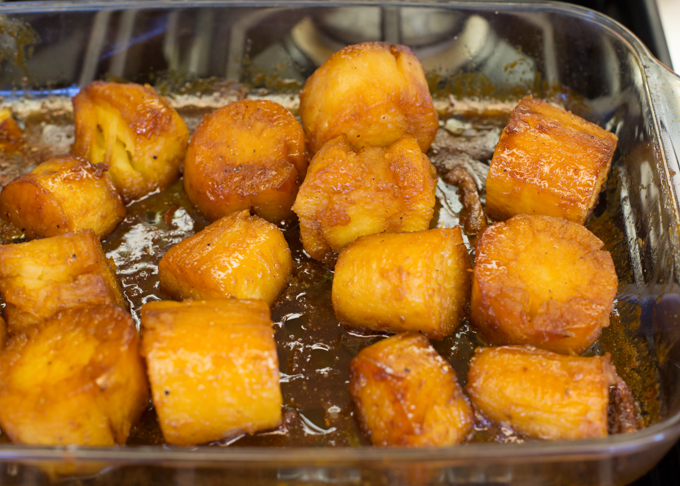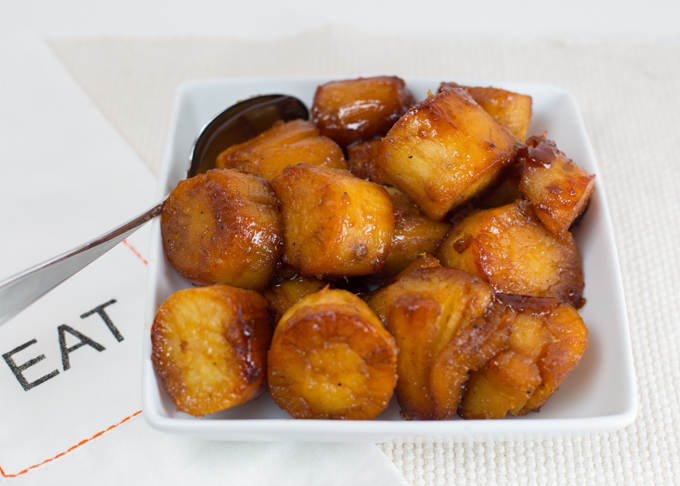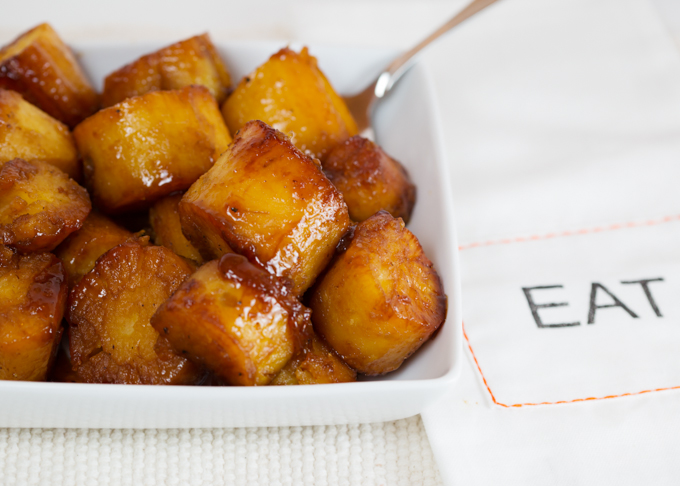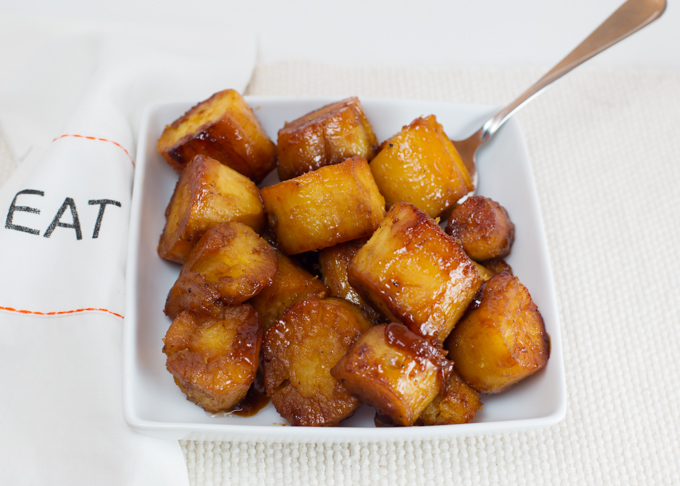 I hope you'll add these to your holiday dinners this year and they become a part of your family traditions as they have ours!
Please remember to share this recipe with all your sweet potato holiday loving friends and family!!
**realistically 1/2 potato per person should be enough (remember there's also turkey, stuffing, mashed potatoes, gravy, roll, veggies, salad, and maybe a ham), but I'm telling you, I never have left overs.
Candied Sweet Potatoes
Ingredients
3-4

large sweet potatoes

I use the light colored yams

3/4

cup

real butter

3/4

cup

brown sugar

1/2

tsp

kosher salt

1/4

tsp

fresh cracked black pepper

1/4

tsp

nutmeg

I prefer to use freshly grated
Instructions
Wash potatoes and poke with knife (to release steam when baking).

Bake at 350* for approx 45 minutes. Potatoes should be almost tender.

When potatoes are cool to touch, peel potatoes.

Cut into 2" pieces.

When the potatoes are cooling, place butter in oven proof baking dish, and place in warm oven to melt butter.

Place potato pieces into melted butter.

Top generously with brown sugar. Sprinkle with salt, pepper, and nutmeg.

Bake at 325* for 15 minutes. Turn potatoes (you want all sides well coated with butter/sugar).

Reduce oven temp to 275* and continue baking for approximately 2 hours, carefully turning potatoes every 15-20 minutes. If it seems butter/sugar is caramelizing too quickly, reduce oven to 250*.

Potatoes should be caramelized, deep in color, and fork tender.