Every year I make multiple batches of Homemade Rocky Road to share with friends and family. It's just one of the many Christmas Treats that has become a tradition for my family. As much as I love sharing the Homemade Rocky Road, I love finding the perfect packaging. I've found large mugs to be one of my favorites and I begin looking for them as soon as I see Christmas in the stores. In fact, I often search the stores after Christmas and have found some great prices on the best dessert plates or mugs.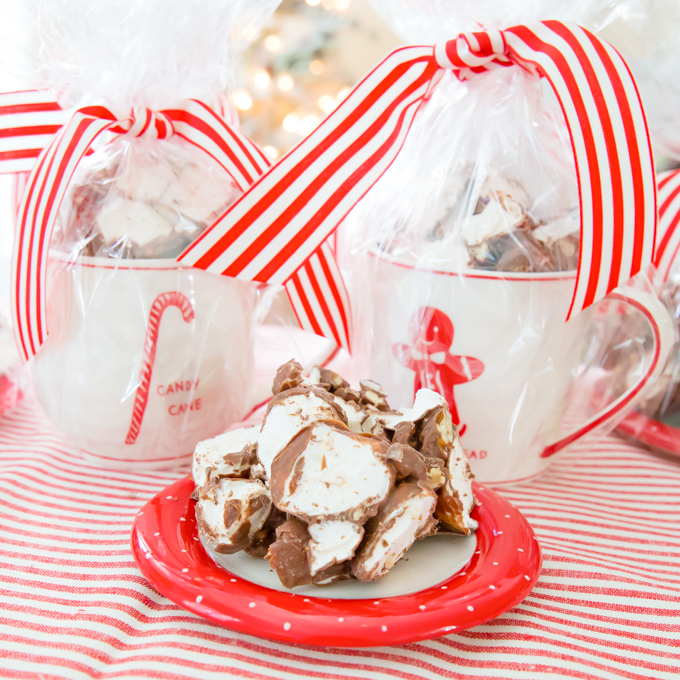 This year I went with two different options since I couldn't resist the little dessert plates after I had already purchased those adorable mugs! Both the mugs and plates were Home Goods finds this year. The mugs are fairly large with large handles (which to me is what makes a good mug). I bought four different patterns: candy cane, gingerbread, Christmas tree, and holly. The plates are Rae Dunn and came in a set of four. On the center of the plate they each have a different word: snack, yum, treat, or eat.
Some simple cellophane wrap and a large ribbon was all that was needed to make this delicious treat an adorable little gift!
You can find my Homemade Rocky Road recipe with step by step instructions HERE. It is so easy to make and it's always a favorite!!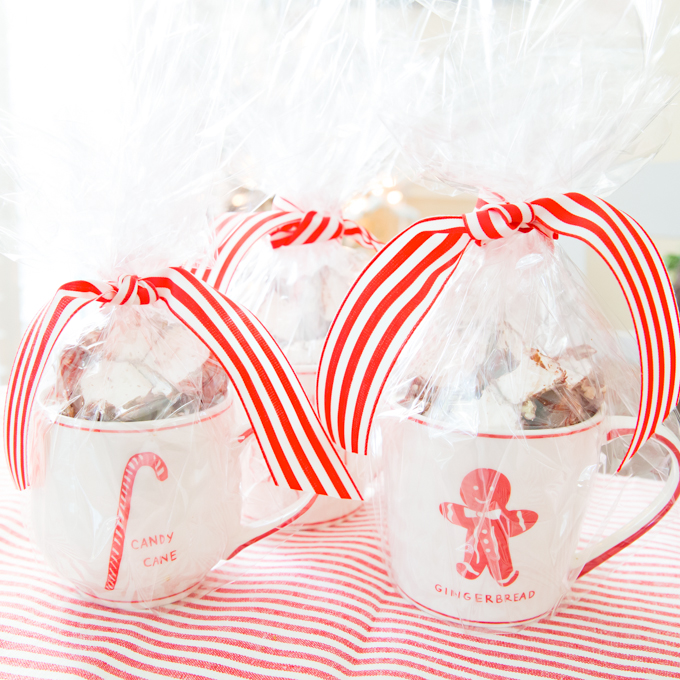 As you can tell, I have a few treats ready to hand out, but will making making a couple more batches as it get's a bit closer to Christmas!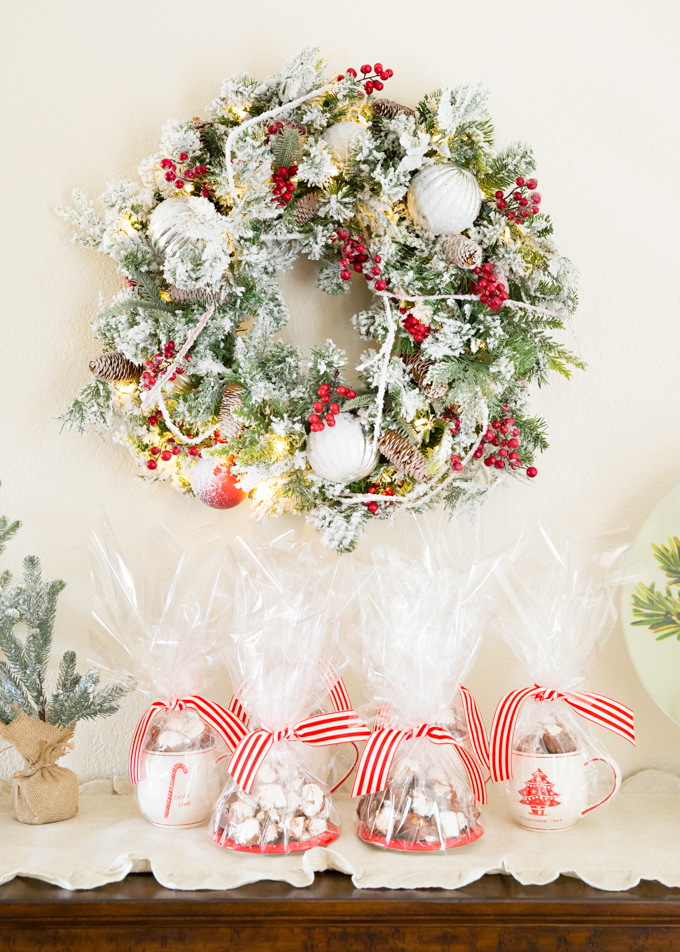 This was probably my favorite mug find ever! I found only one of these mugs a couple years ago. It was like a big soup mug and held lots of Rocky Road! It came with the jingle bell already attached, so cute! I would have bought these by the dozen if I could have!!
Another treat that I make every year are these POTATO CHIP COOKIES. They don't look Christmas-y but they sure are good!!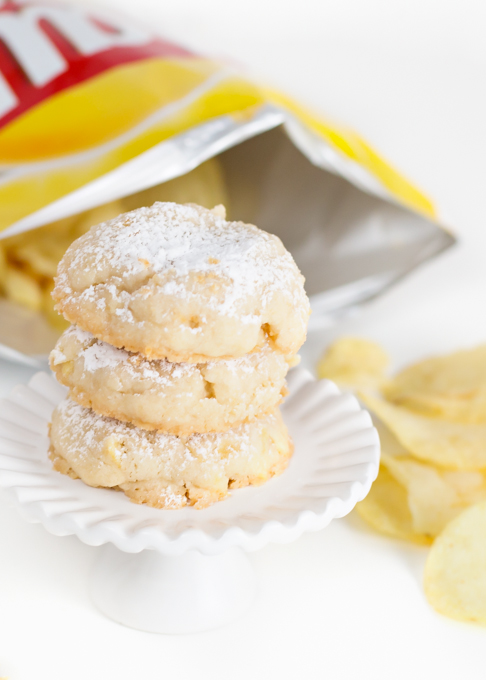 And of course, both Santa and the Grinch love these GOOEY SPRINKLE CHRISTMAS COOKIES!
And, the little ones always love CHRISTMAS CAKE POPS!
I'd love to hear some of your Christmas baking traditions!
Don't forget to share and pin this Homemade Rocky Road!!