Trick-or-Treat!! As I was prepping for tomorrow's trick-or-treat, I realized I never posted anything about last years Halloween party. For the adults, we always serve chili with all the toppings, cornbread, and a simple salad. I'll be doing the same this year. If you're still looking for chili recipes, you can find my Turkey Chili w/White beans recipe HERE or my Sweet Potato Chili recipe HERE. I always have a little more fun with the menu for the kiddos………..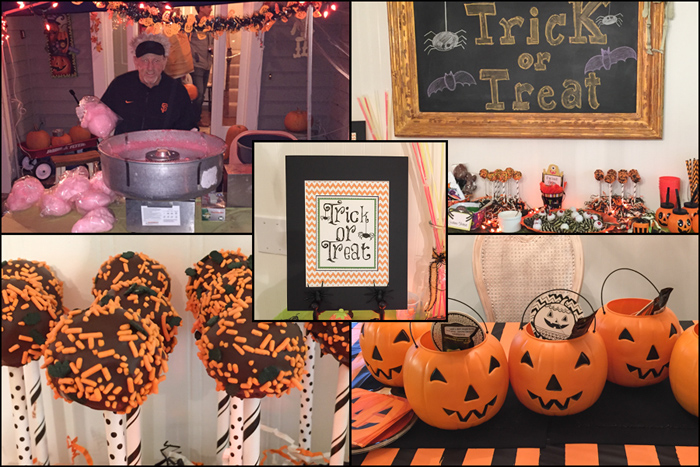 Last year, our little princesses and ghouls dined on eyeball pasta, green slime, mummy dogs, and monster juice. Everything was simple to make, fun, and they kids filled their tummies before they headed out (in the rain) to Trick-or-Treat. Win-win!!
And, yes, we do pass out cotton candy!!
My husband and I aren't big on dressing up, so we usually throw on some Giant's gear. We had two of our grand babies here last year, Tom Brady and Princess Sofia. Joining them last year were a few cousins, Tinkerbelle, Elsa, and Mike from Monsters Inc.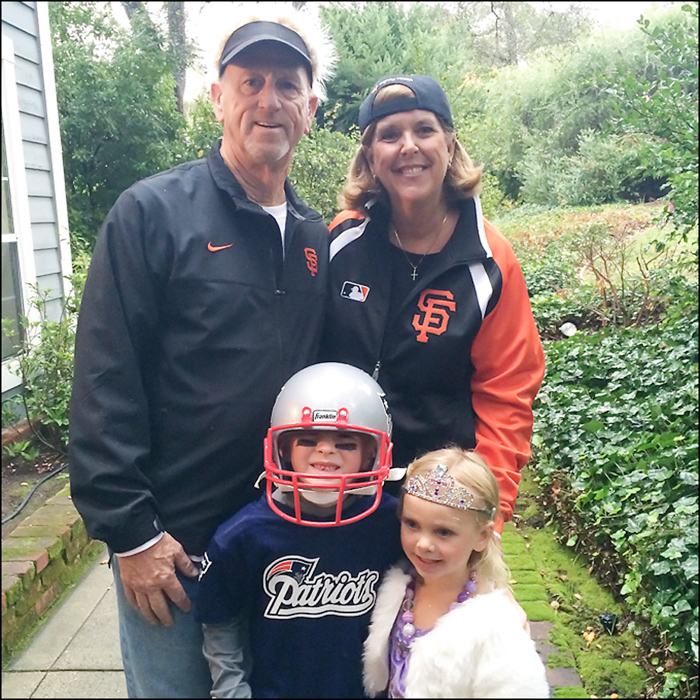 Gotta run now, lots of prepping to get done. A little princess butterfly and Peyton Manning will knocking on my door in a few short hours!!
I hope you all have a FUN & SAFE Halloween!!