There's nothing like sitting outside on a beautiful evening, dining on a simple, yet delicious dinner!! Even better when you share it with someone you love!
My husband had been out of town for a few days, arriving home right around dinner time, it was a beautiful day, so I figured we'd sit outside to eat. Sounds like a good plan right?  But, isn't there a saying about the best plans? Something like the "best laid plans don't always work out?"
Dinner was going to be a simple, yet delicious Grilled Skirt Steak Salad with a homemade Creamy Blue Cheese Dressing.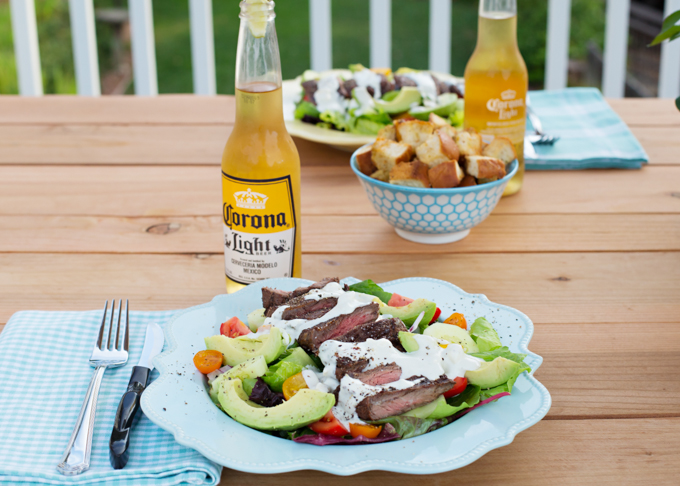 While the skirt steak was marinating in Chaka's MMM Sauce,  I made up a batch of my Creamy Blue Cheese Dressing. I posted the recipe here, but it's also on the bottom of this post. I added  a little extra blue cheese this time. It was so rich and creamy and delicious!  Meat marinating, dressing chilling in the 'fridge. Time for the veggies. I headed out to my little garden and picked some fresh tomatoes and cucumber, perfect with some mixed greens and creamy avocado. The only thing left were the croutons, which I had in the pantry. Once you make homemade croutons, you'll never buy them again.
Back to my plan……..
Nothing fancy, just a little table for two outdoors.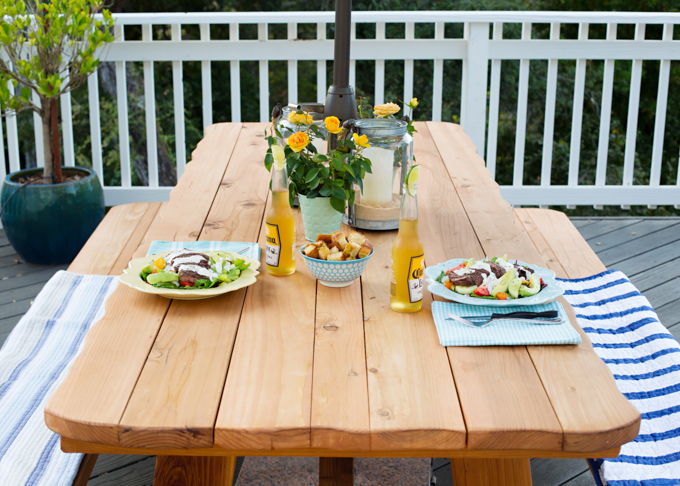 Dinner was plated, I took a few pictures, and then………….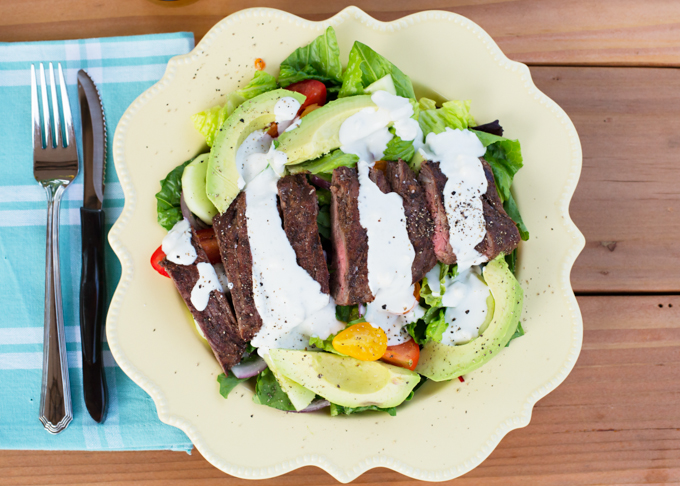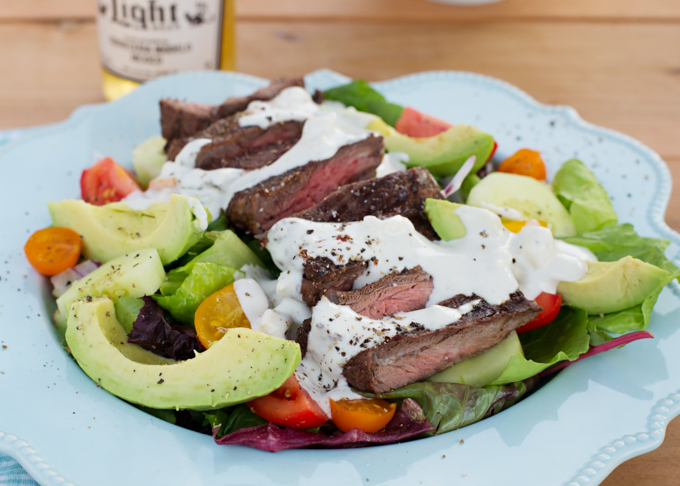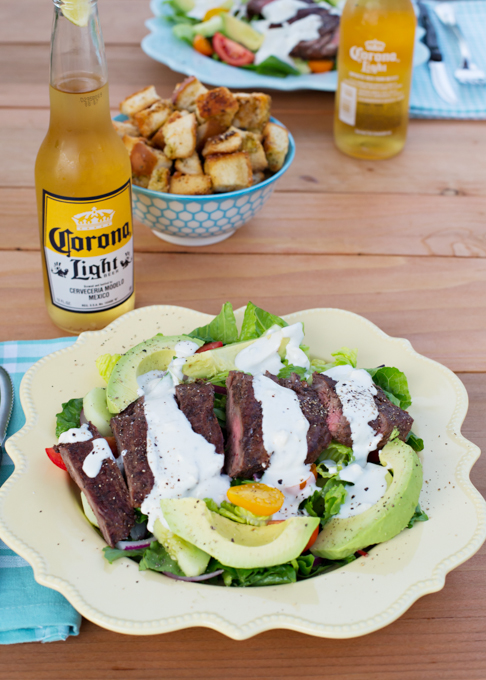 ……we realized it was the top of the 10th inning and we had to watch our Giants. (excuse the iPhone pic) Sadly, the Giants lost, but the company and the salad was delicious!!
Oh the best laid plans…………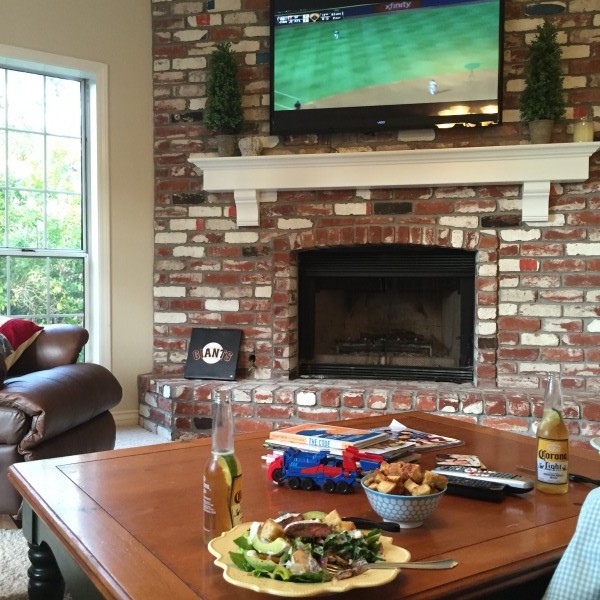 Grilled Steak Salad w/Creamy Blue Cheese Dressing
Ingredients
1

cup

mayonnaise

1

cup

buttermilk

1

large clove garlic

pressed

4-6

oz.

good blue cheese

juice of ½ lemon

dash of worcestershire sauce

½

tsp

salt

¼

tsp

pepper
Instructions
Combine all ingredients in bowl and whisk until well mixed.

Refrigerate for one hour (for flavors to blend).