I'm so glad it's finally cool enough weather to be thinking of soup. Lots and lots of soup! My husband and I both love soup! And, more often than not, my husband loves crackers crumbled in his soup. I credit a local coffee shop on our wharf here in Santa Cruz, for his love of crackers. With your chowder (or if you're a little one) you still get a little bag of Oyster Crackers. You know, like Saltines, only they're little round crackers. They don't need crumbling into the soup and float perfectly! Call my husband crazy, but he loves them!
So, taking inspiration from the Pioneer Woman and her Seasoned Buttery Crackers, I thought I'd "Soup" Up some of my husband's favorite crackers.
And oh my goodness are they ever good! Forget about floating them in your soup bowl, how about just grabbing a handful and eating them as a snack? They're that good!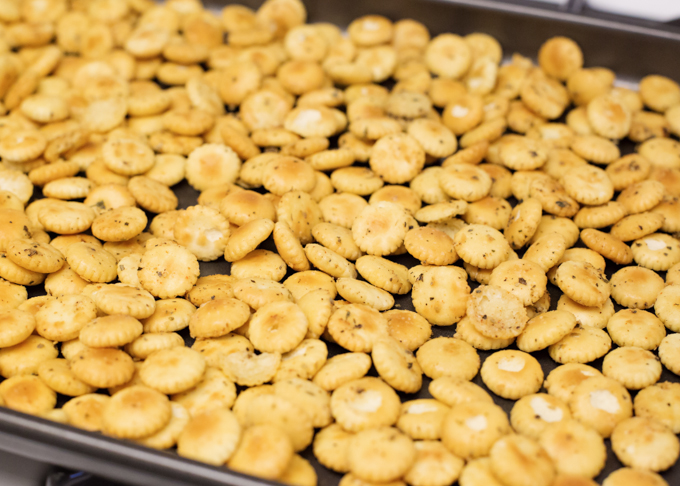 You begin by stirring the plain little oyster crackers into warm melted butter, then gently stirring in some Italian Seasoning, homemade BBQ Spice Blend, and grated parmesan cheese. Then bake them slowly until they are just lightly golden brown.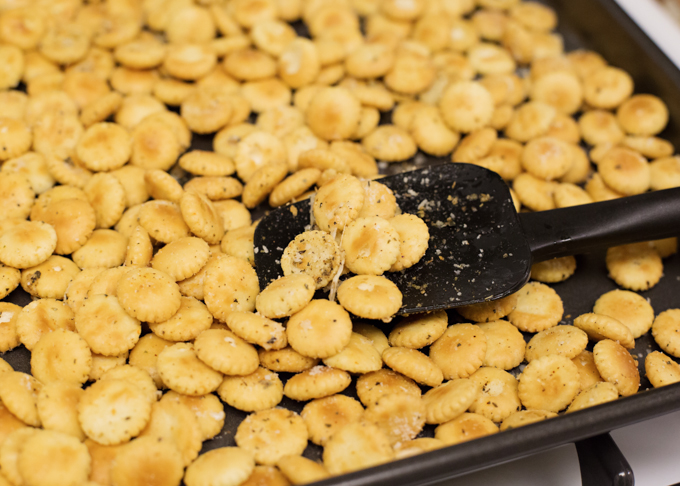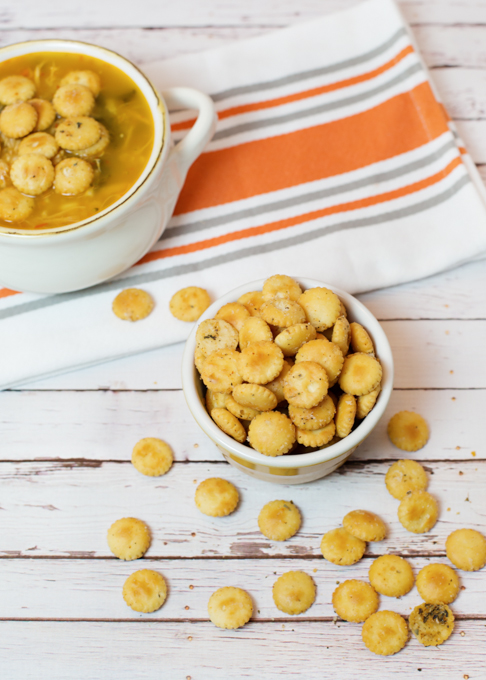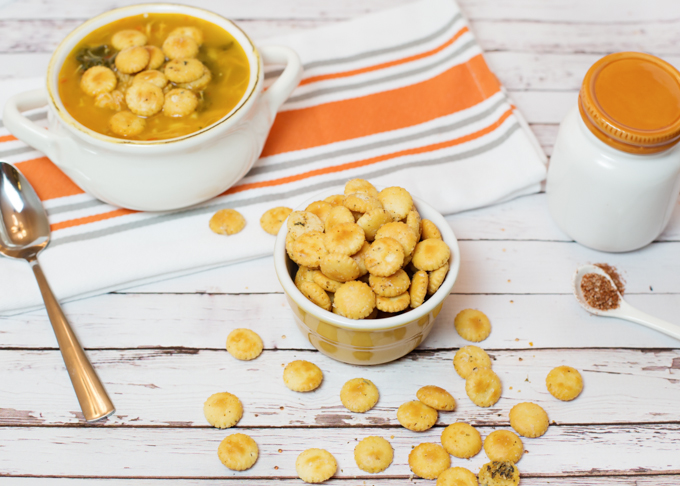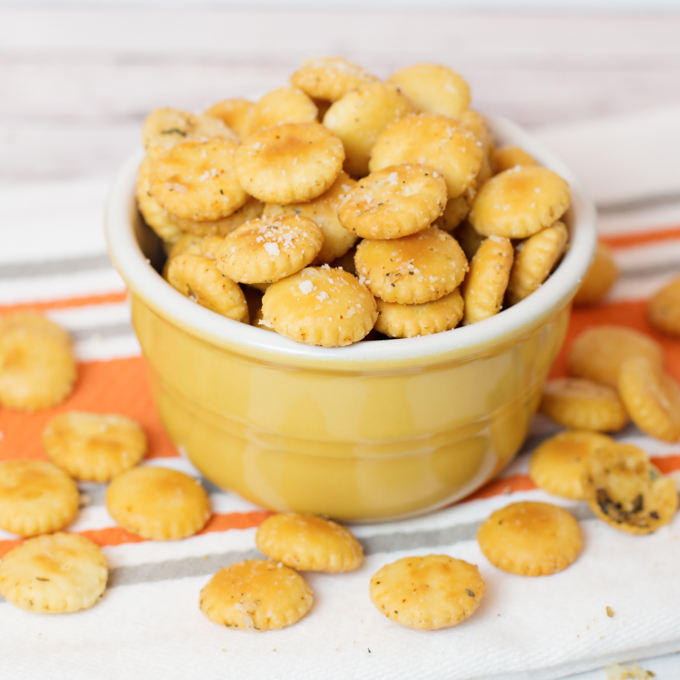 You can now say goodbye to the plain ole oyster cracker and hello to these delicious "Souped" Up Crackers!
You might want to try these "Souped" Up Crackers on my Healthy Chicken Soup or maybe on my Creamy Baked Potato Soup.
If you enjoy this recipe, make sure and head over to Southern Plate for more great recipes!
"Souped" Up Crackers
Ingredients
1 9

oz

bag Nabisco Oyster Crackers

1 1/2

cubes real butter

1

tsp

Italian Seasoning

1

tsp

BBQ Spice Blend

1/4

cup

grated parmesan cheese
Instructions
Preheat oven to 275*

Melt butter in large saute pan.

Pour in crackers and coat well with butter.

Add Italian Seasoning, BBQ spice blend, and parmesan cheese. Gently stir to coat crackers.

Transfer crackers to large rimmed baking sheet.

Bake at 275* for 15-20 minutes or until crackers just start to get a little golden brown.

Enjoy!