I'm sure you've probably noticed by now that I love entertaining, cooking, and setting a pretty table! However, in the summer when we BBQ and eat outdoors, it's very casual and the food is always set up buffet style. I set the food up on my kitchen island and you circle around it and grab your plate/silverware, then dish up your food. It makes entertaining easy and I still get to add a few pretty touches!
I found this Flower Market tin bucket at our local boutique, Zinnias, and had to have it! And, as soon as I brought it home, I had to 'play around" with it, and just as I thought, I love it!! I filled it with lots of fresh flowers, but I think I could also slip a potted plant into it. I'm going to give that a try next. I'd also use it as a napkin holder! Can't you just picture those checked napkins rolled up popping out of the tin?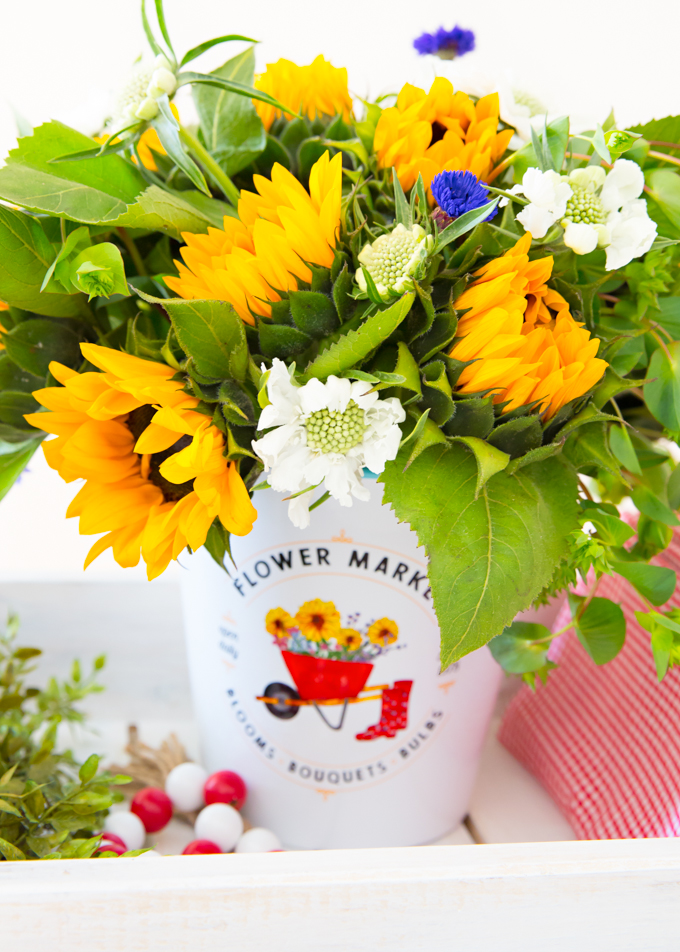 I overflowed it with flowers, so it's hardly noticeable, but I love the aqua rim around the top!! Another thing I love about it, is that there are no seams, which means that you can use it as a vase and not worry that it might leak.
Another love of mine are trays!!! This Steel Handled Slat Bottom tray was purchased from Curtis Creation. Susie's shop has become one of my absolute favorites. Please go and check her out!!
This is a short and simple post, but I just wanted to share my buffet set up with you and I hope it provides you with some inspiration for hosting your next party!!
Please don't forget to Pin this for me!!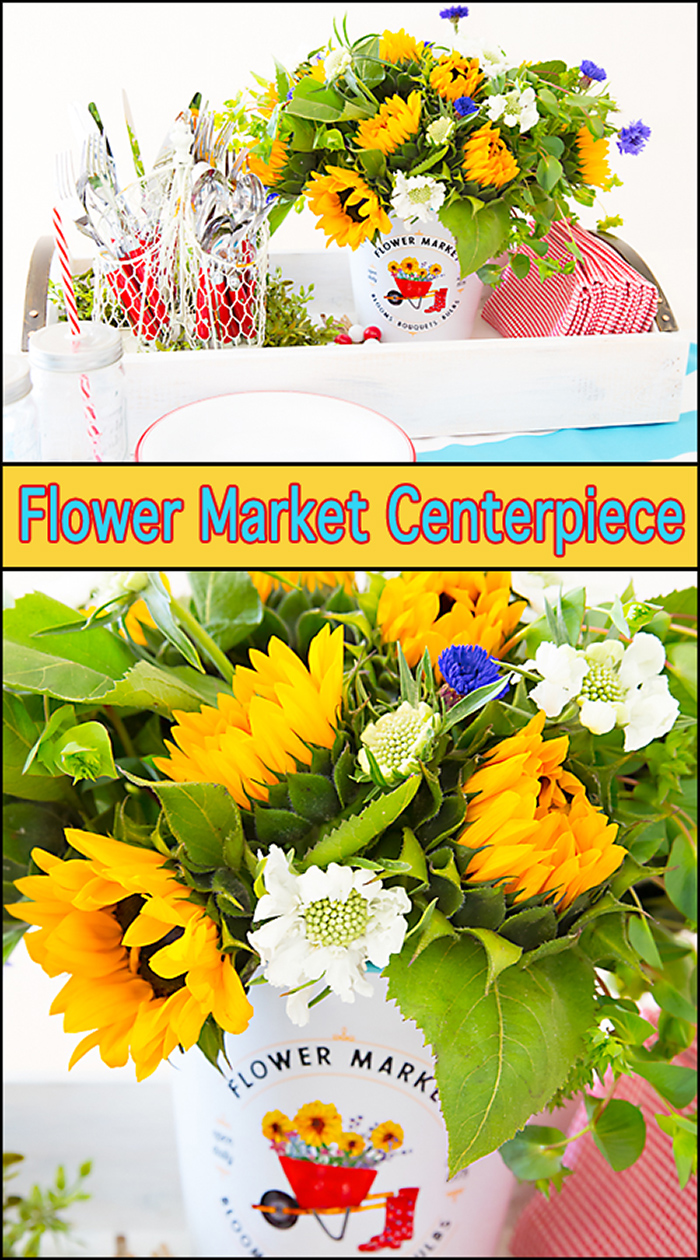 I often say, "if I can learn one thing or get one idea…..", so with that, I hope the links below will provide you with a little inspiration for your next party or outdoor BBQ.
Baby Shower and Tips for Easy Party Planning
Aloha Themed Couples Wedding Shower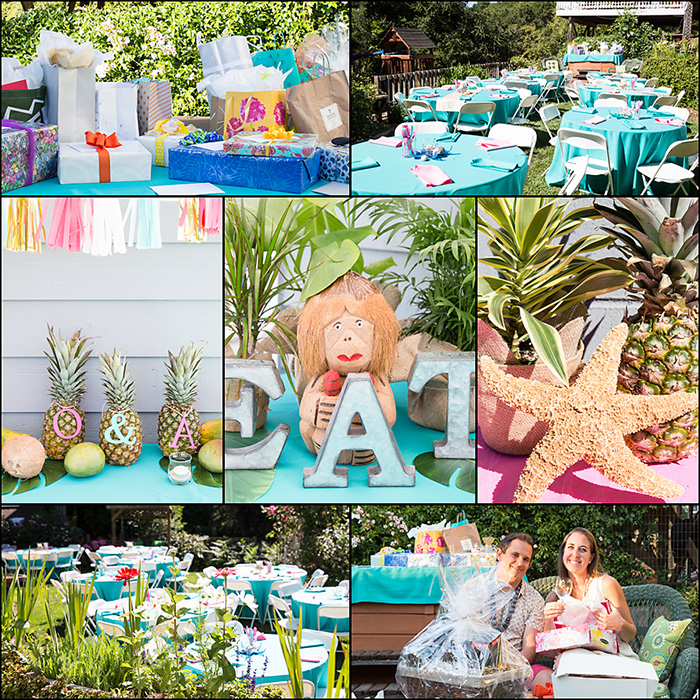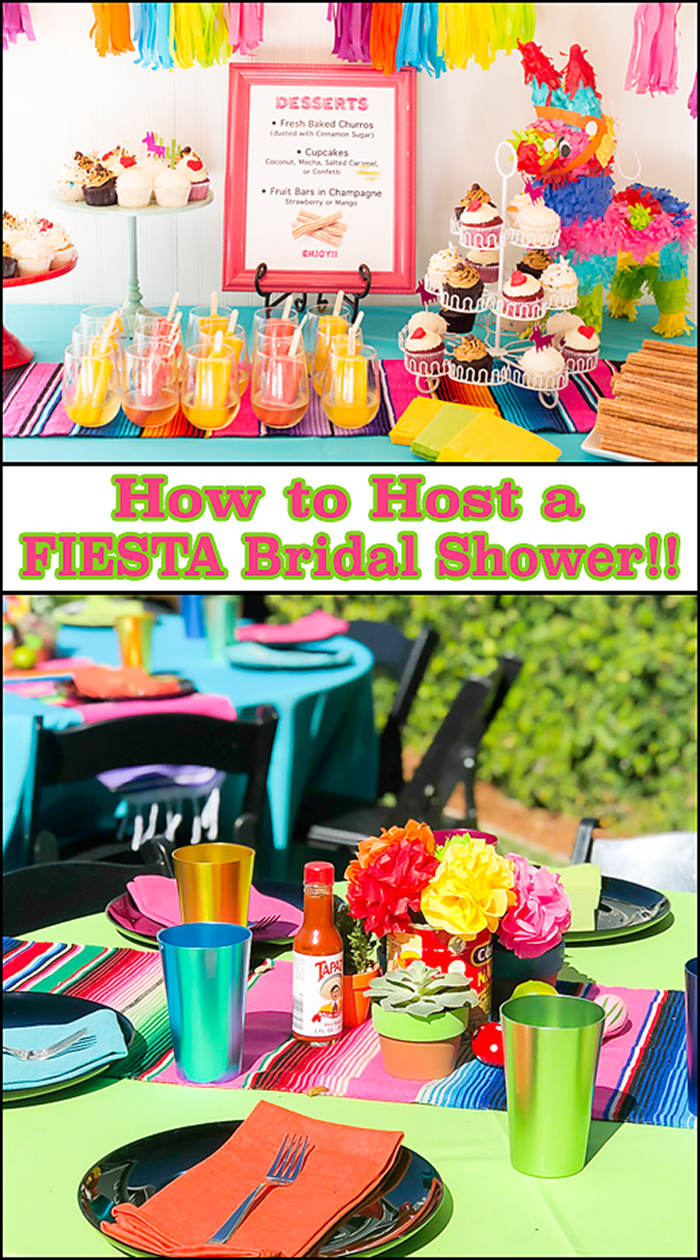 Bridal Shower Insiration!