I have a love for grilled veggies! I grill corn, asparagus, artichokes, and mixed fresh veggies. This, however, was the first time I've grilled zucchini. I often include it in the mixed grilled veggies, but this time it was just Grilled Zucchini. It's so simple and so delicious! I'm pretty sure this is the only way I'll eat zucchini now!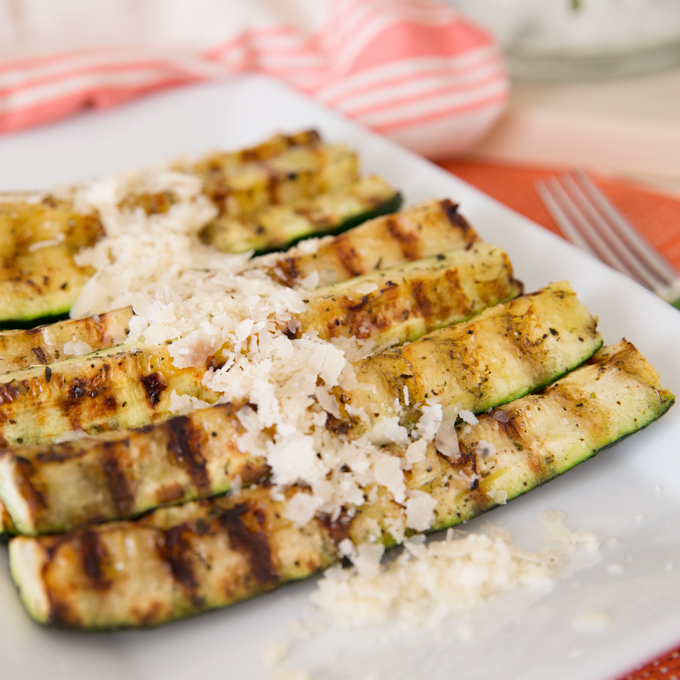 To prepare your zucchini for the grill:
Wash zucchini
Cut off ends
Cut in quarter wedges, lengthwise
Marinate in a little olive oil and seasonings
After my zucchini was cut into wedges, I placed them into a zip lock baggie, added in the olive oil and seasoning. Mix it around so the seasonings are distributed, then place into refrigerator until you're ready to grill. Mine hung out for about an hour before I was ready to fire up the grill.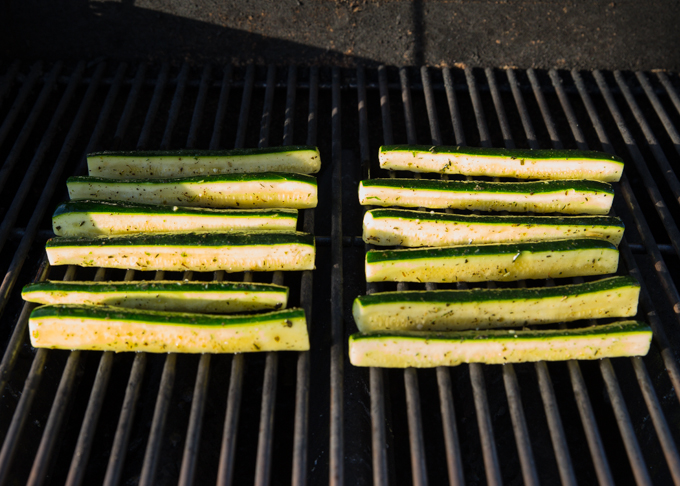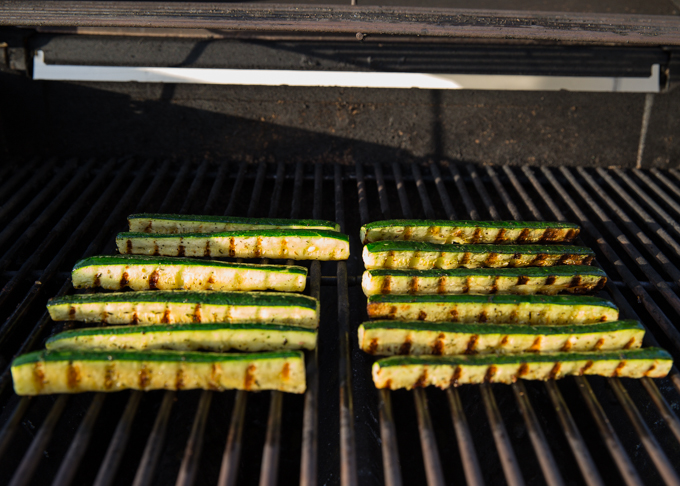 I like my veggies a little on the al-dente side. Just leave them on the grill for another 2-3 minutes if you prefer yours really tender. As soon as I took them off the grill, I topped them with shaved parmesan! The combination of the salty parmesan with the Italian seasoning was the perfect combination! Oh my heavens, they were delicious!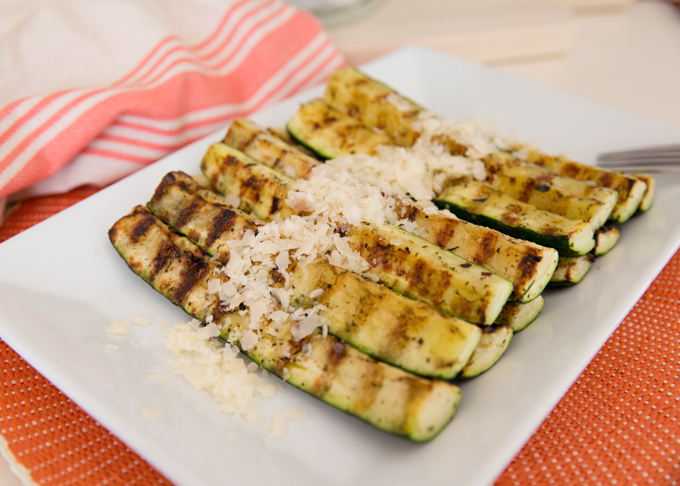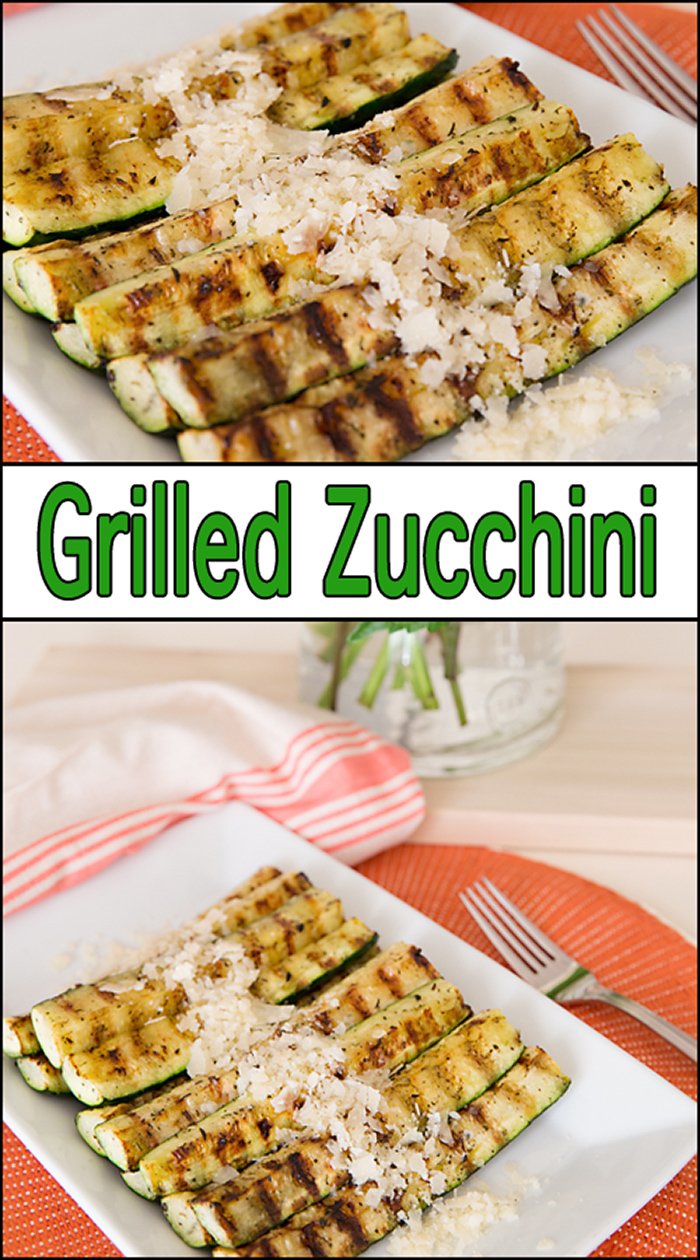 Grilled Zucchini
Ingredients
3

medium sized zucchini

cut into quarter wedges lengthwise

1/4

cup

olive oil

2

tsp

Italian seasoning

1/2

tsp

garlic powder

1/4

tsp

salt

1/4

tsp

ground pepper

2-3

TBSP

shaved parmesan
Instructions
Preheat outdoor grill to med/high.

Wash zucchini, pat dry, and cut off ends.

Cut zucchini into quarter wedges lengthwise.

Place zucchini wedges into large zip lock baggie. Add olive oil, Italian seasoning, garlic powder, salt and pepper. Squish bag around to distribute oil and spices on all zucchini wedges.

Place in refrigerator until ready to grill (or grill immediately).

Clean grill grates using grill scraper. There is no need to oil grill grates since the oil is already on the zucchini wedges.

Place zucchini onto grill cut side down. Cook over med/high heat for 3-5 minutes. Turn zucchini and cook for another 3-5 minutes.

Remove from heat and top with shredded parmesan.

Enjoy!

*I found that 10 minutes cooked the zucchini perfectly, but adjust as needed depending on grill heat and desired tenderness.
Looking for other grilled recipes??
Grilled Artichokes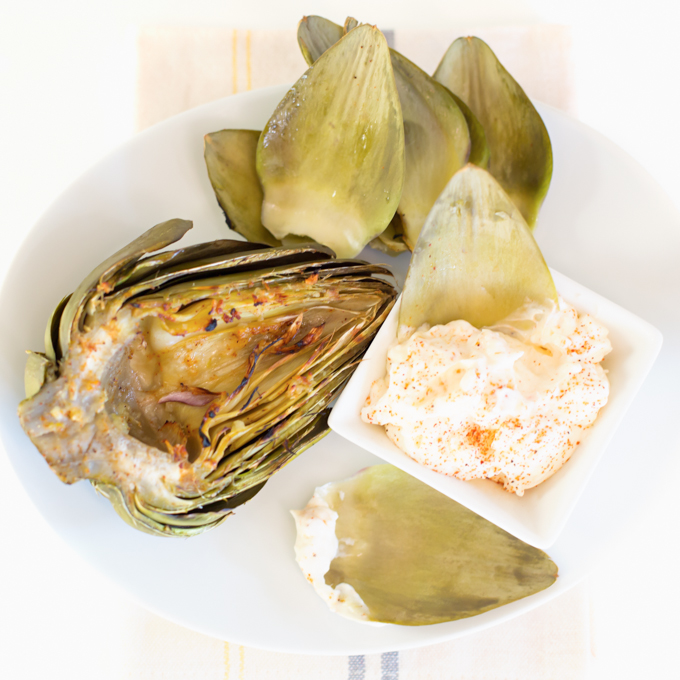 Roasted Corn Salad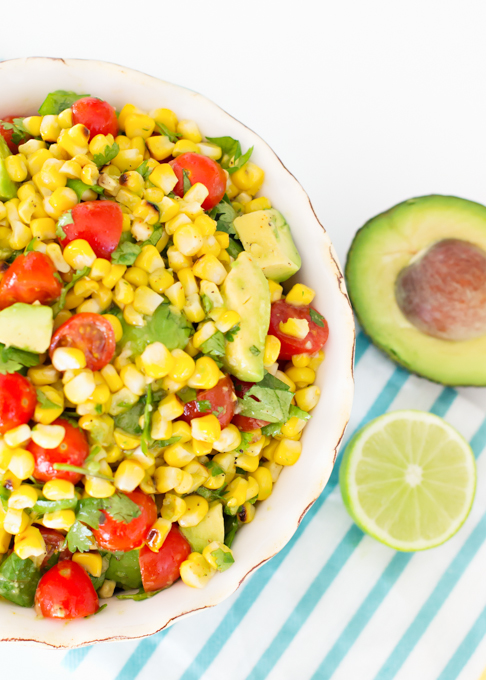 Grilled Nectarine & Burrata Salad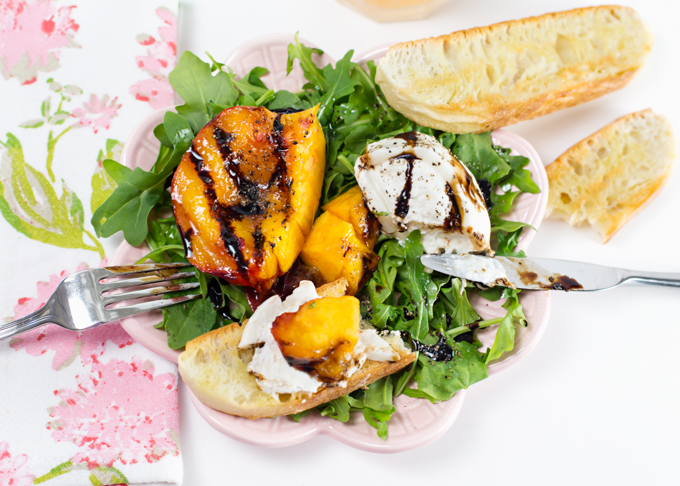 Grilled Asparagus