I had fresh pineapple salsa on my mind when I entered the market. It was going to top off some perfectly grilled fish. It was barely noon, and I was drooling over what was going to be on my plate for dinner. But, as it turned out, the butcher didn't have what I wanted (I was thinking swordfish or mahi mahi), so I could either give up my salsa idea or settle on chicken. Since I couldn't quite get the pineapple salsa off my mind, and those ingredients were already in my cart, I opted for the chicken. Pineapple Salsa Chicken turned out to be a great substitution.
It was a quick dinner to prepare and one that I'm sure your entire family will enjoy! I served ours with a side of baked sweet potato w/a little butter, salt & pepper. It was a great compliment to the pineapple. A side of brown rice or maybe coconut rice would also be delicious!
Simply marinate the chicken (I used skin on boneless breasts, but any cut will work) in your favorite teriyaki sauce and grill. Before serving top with pineapple salsa.
This fresh pineapple salsa would also be great on grilled fish, as a topping on tacos, as a topping on a burger, and of course, over grilled teriyaki chicken.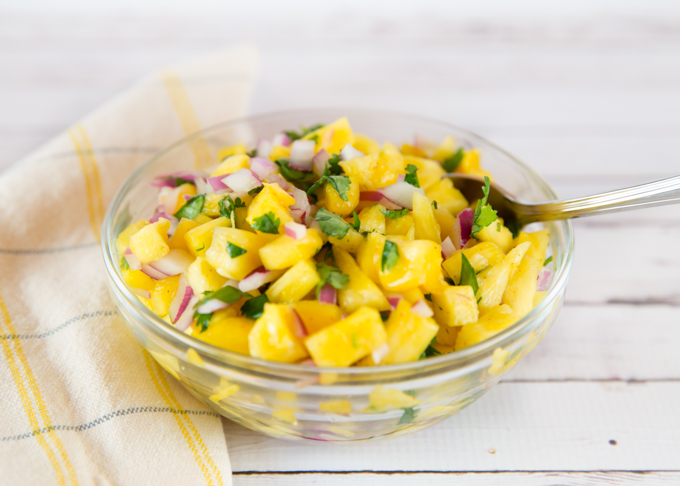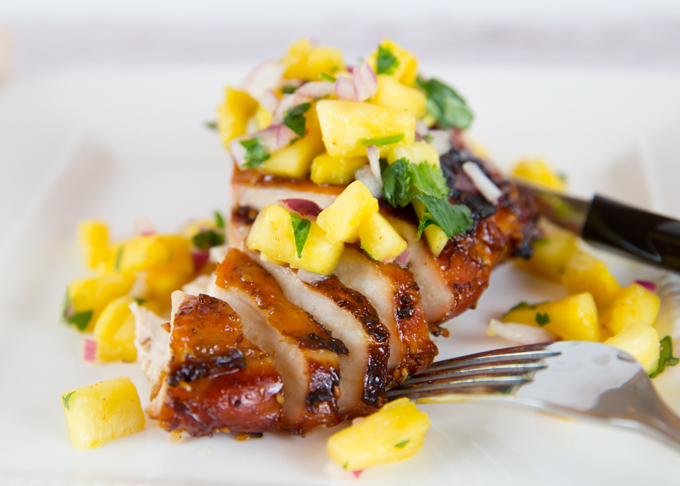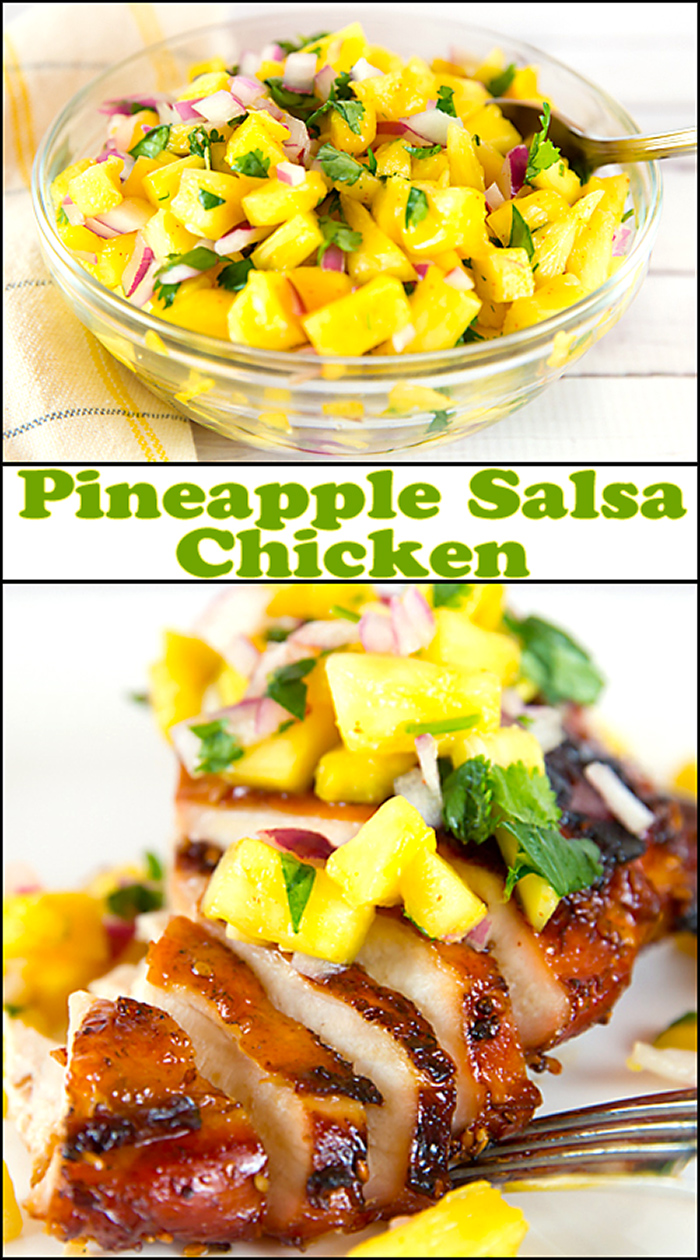 Pineapple Salsa
** This is the type of recipe where you can add more/less of each ingredient as you please.
Ingredients
1

cup

fresh diced pineapple

1/2

red onion

finely chopped

1/4

cup

chopped cilantro

1

TBSP

apple cider vinegar

1/2

tsp

salt

1/4

tsp

cayenne pepper **add more/less to taste
Instructions
Peel, core, and chop fresh pineapple.

Peel and finely chop 1/2 of a medium red onion.

Rough chop 1/4 cup fresh cilantro.

Mix together above ingredients. Add 1 TBSP apple cider vinegar, 1/2 tsp salt, and 1/4 tsp cayenne pepper.

Mix together and refrigerate for at least one hour.

Serve on top of your favorite grilled meat.
If you enjoy fruit salsa, you might also want to try:
Blackened Salmon w/Mango Salsa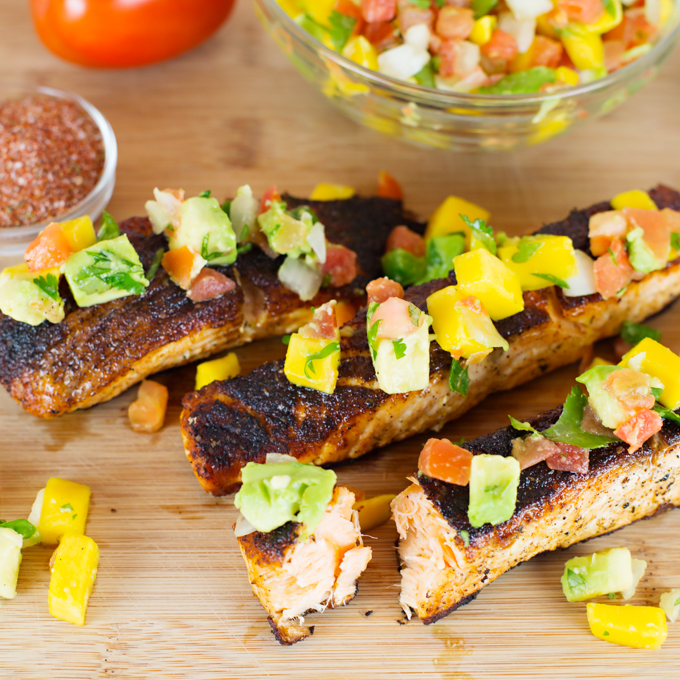 Grilled Swordfish w/Pineapple Salsa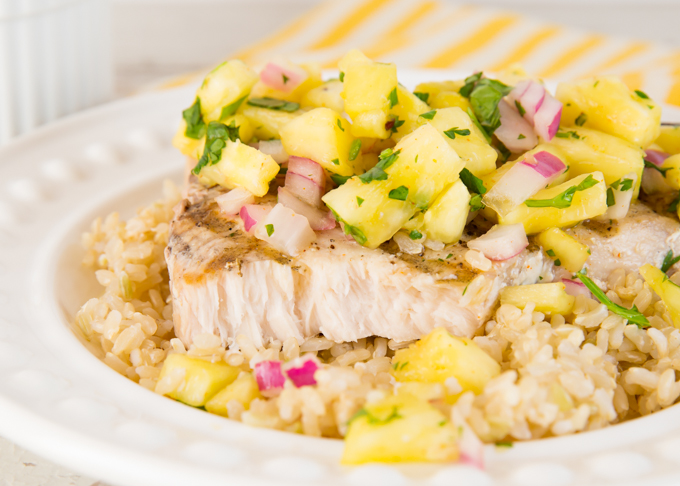 Blackberry Spinach Salad