When the days are longer and the temps hit 80*, I'm in the mood for BBQ. And salad. Caprese Salad to be exact.
Caprese Salad is always a go to in my kitchen. I love fresh ripe tomatoes, creamy salty fresh ricotta and fresh basil, all topped off with a sprinkle of salt and pepper and a drizzle of olive oil and balsamic. I usually serve Caprese Salad arranged on a platter, but these orange tomatoes were so pretty, I really wanted them to show, so I decided to stack, hence the name, Caprese Stack Salad. And since I had a perfectly ripe, creamy avocado, I decided to add it also. Such a perfect combination!
Seriously, can it get any prettier? I think not! Caprese Salad, arranged on a platter is perfect for a larger gathering or maybe a BBQ, but if you're serving just one or two, how about stacking it? Or, impress your guests at your next small dinner party and serve them a Caprese Stacked Salad.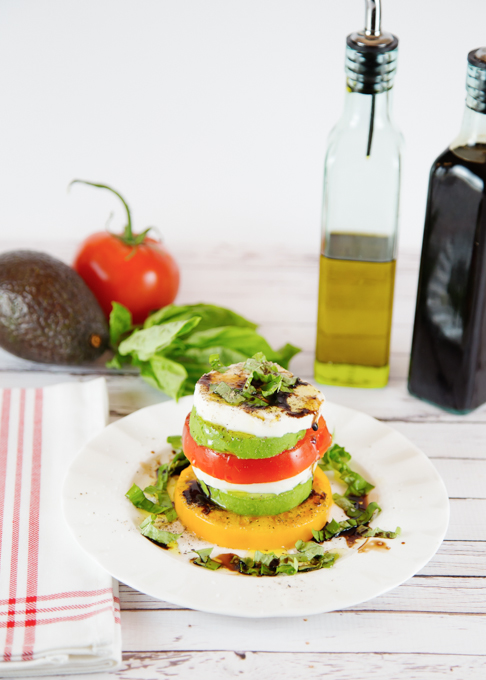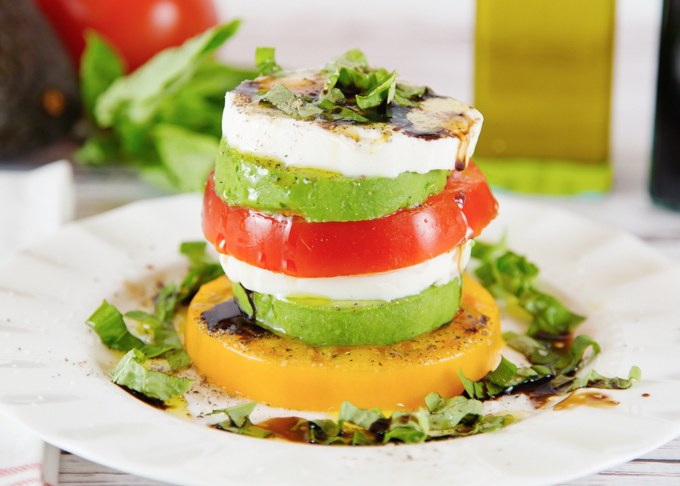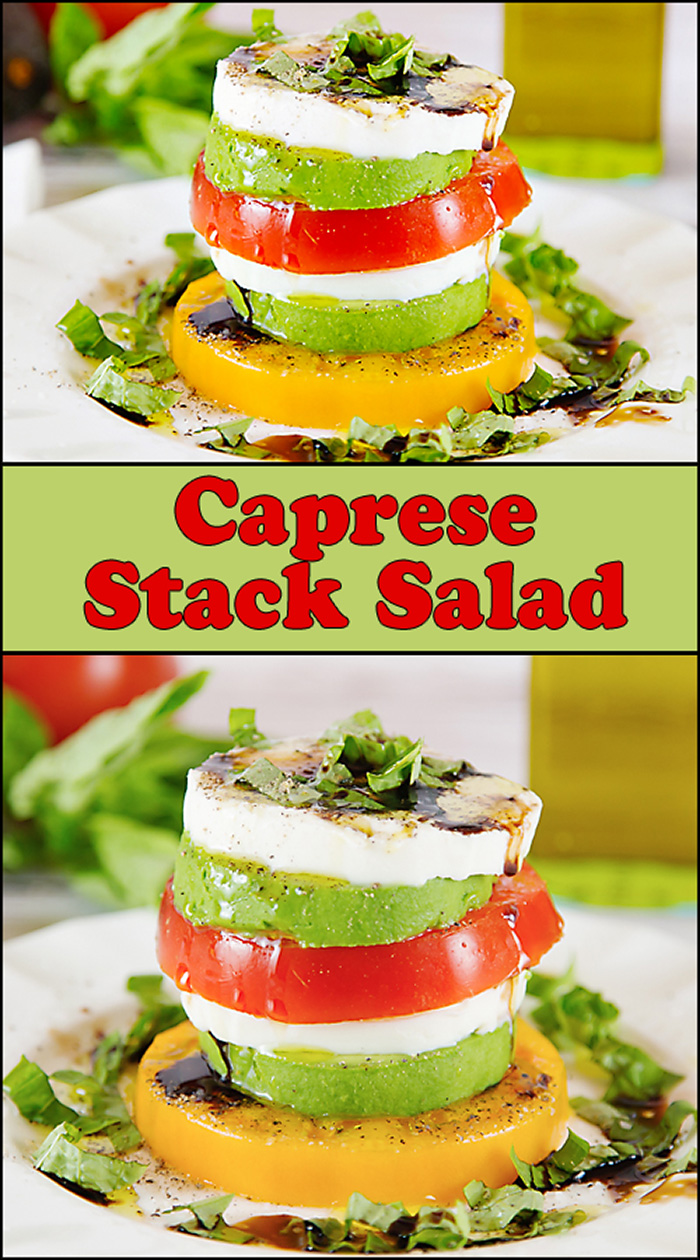 Caprese Stack Salad
This is a non-recipe post. Listed below are the ingredients I used, but the amounts will vary greatly depending on how many you're serving.
Ingredients
Ripe tomatoes

Fresh mozzarella

I buy it in the gourmet cheese section at my local grocery store

Ripe avocado

sliced or cut into rings *optional

Fresh basil leaves

Olive Oil

Balsamic Vinegar

Salt

Pepper
Instructions
Slice tomatoes, mozzarella (the brand I buy comes pre-semi sliced), and avocados.

Layer (or stack), tomatoes, mozzarella, and avocados.

Top with chiffonade of basil, or if you prefer, layer whole basil leaves w/tomatoes, mozzarella, and avocados.

Drizzle olive oil and balsamic over salad and sprinkle with salt & pepper (to taste).
Do you love the flavor of Caprese? Check out my other Caprese recipes…
Caprese Avocado Pesto Pasta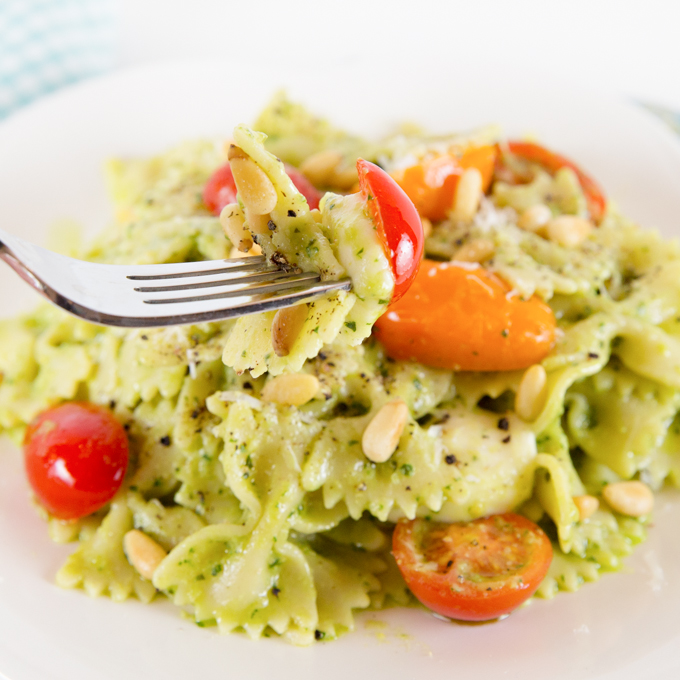 Quinoa Caprese Salad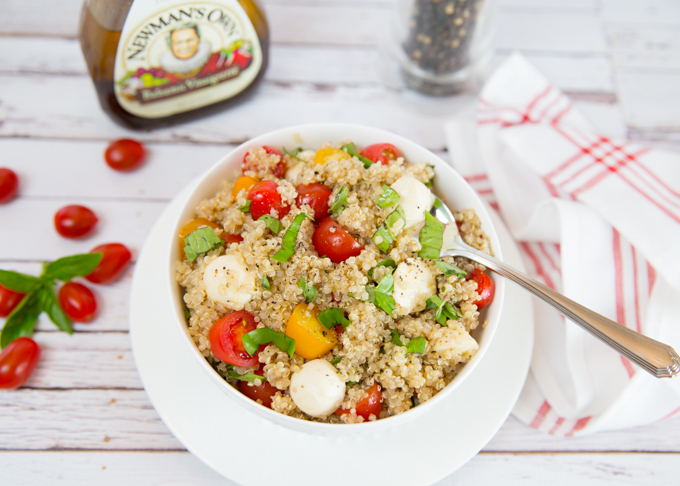 Pesto Caprese Bread